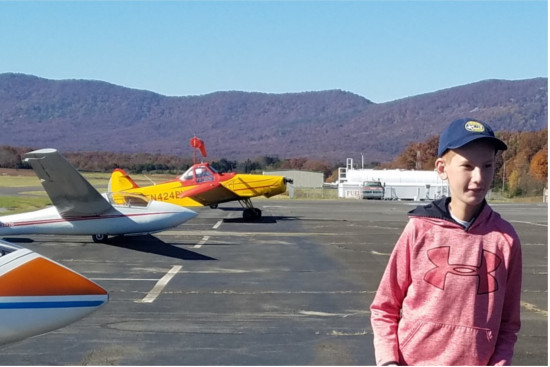 The Ryan Trexel Memorial Soaring Scholarship is awarded on an annual basis by the Board of Directors of the Skyline Soaring Educational Foundation (SSEF) to a deserving young man or woman who meets the selection criteria set out by the SSEF Board and who otherwise exemplifies a love for flying and a dedication to excellence. The purpose of the scholarship is to help fund instruction costs associated with pursuing certification as a glider pilot. The amount of the scholarship is $2500.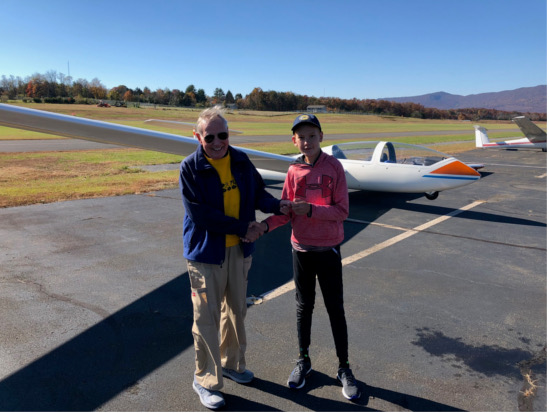 Ryan was a member of Skyline Soaring Club (SSC) from his first flight in 2016 until April of 2020. He soloed on November 4, 2018, two days before his 16th birthday, and was well on his way to achieving his final certification when he unexpectedly passed away on April 1, 2020 at the age of 17.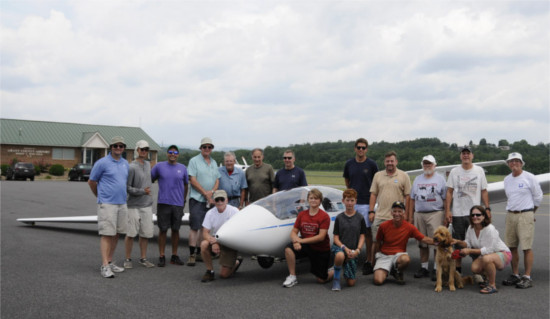 Ryan loved flying and loved being a member of the SSC. He particularly enjoyed talking with and learning from the more senior members of the club and listening to their "war stories." Despite some physical challenges that limited his upper body strength, Ryan was a regular weekend fixture at KFRR during the flying season and was often one of the first to arrive in the morning to get the planes ready for operations. When he wasn't flying, he was busy pushing planes or helping out in other ways. Ryan realized he would likely never qualify as a commercial pilot, but he loved flying and was looking forward to enrolling either at the University of North Dakota or Purdue University after his high school graduation in 2021 to pursue a related degree in aviation. Ryan also loved sports of all kinds and was an avid Washington Nationals fan. During the summer of 2019, he came close to achieving another dream of his (being part of the Nat's organization) by working as a bat boy during the season for the Potomac Nationals.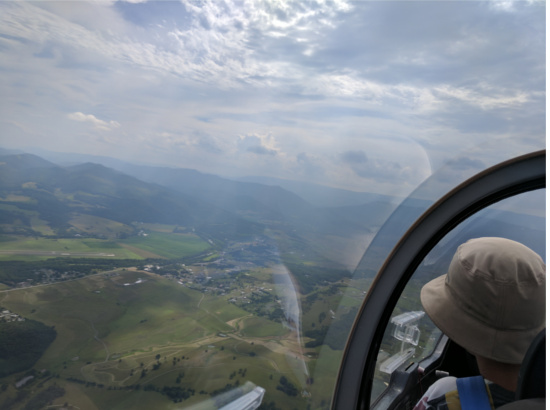 Anyone who knew Ryan knows what a selfless and generous person he was; always ready to help others, quietly and without fanfare. He never sought recognition or craved the praise of others, and would likely be somewhat embarrassed to have his name associated with a scholarship of any kind. Ryan didn't get his shot at the big leagues and will never get to tell his flying "war stories" to other young men or women pursuing their dreams of a career in flying, but, hopefully he would be pleased to know that through this scholarship, he will be helping other young flyers pursue their dreams.